[ photos from june 22, 2010 ]
well school is technically over now, no one goes after finals are over. but i decided to go with a few friends to hang out in the art room and use the expensive supplies. (if was a half day anyway) i took dana home with me, and if you don't know her yet - she's my incredibly artistically talented friend with whom i wish to team up and take fantabulous pictures this summer :B
we didn't really plan it, we just decided to take some photos and help me do one of the concepts that were rotting in my notebook.
i see a ton of people with a paintbrush painting their lips and alice in wonderland and black paint. i get it. now this is my little rendition/what to say :) (would've prefered black paint dripping down but dana did not want acrylic on her face :P we used watercolor XD it dries on your skin and feel sticky, but easy clean!)

i did very simple black and white RAW editing, nothing too fancy. you can kind of see some mistakes where the black paint doesn't fill the entire lip, but i like to keep them there :) (afterall, i hate overly retouched images in which the pores are all "smoothed" out. this rant is for another day though)
here are all the extras/out takes/silly photos :)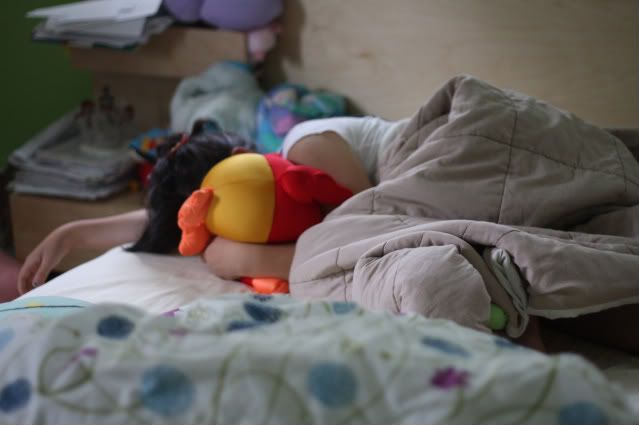 my friends ALWAYS steal my bed, no idea why.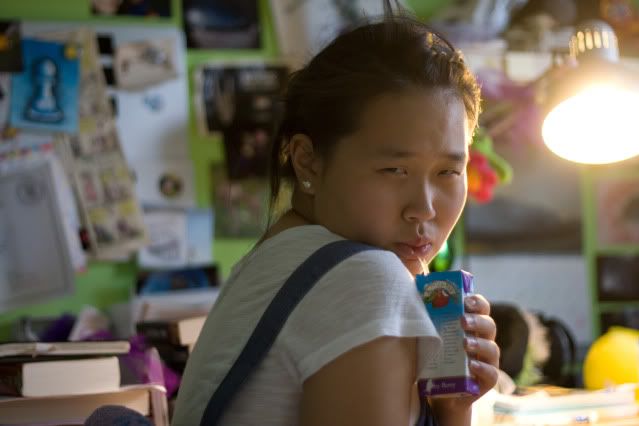 such a bamf.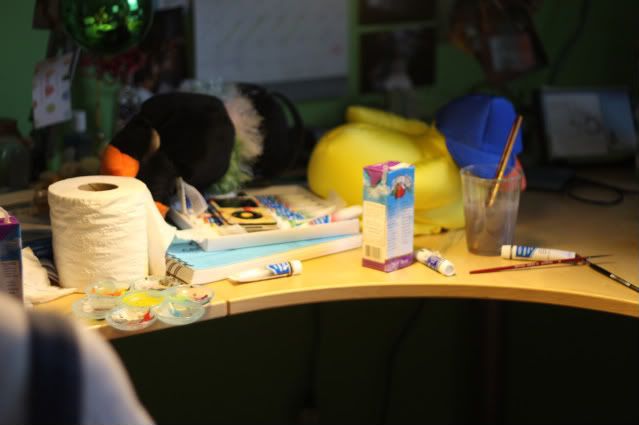 high-tech set up.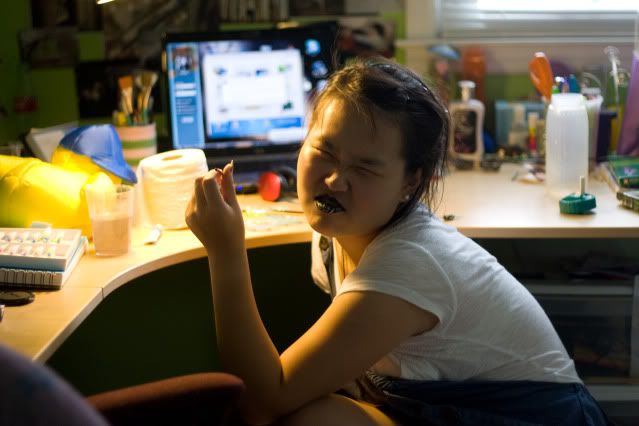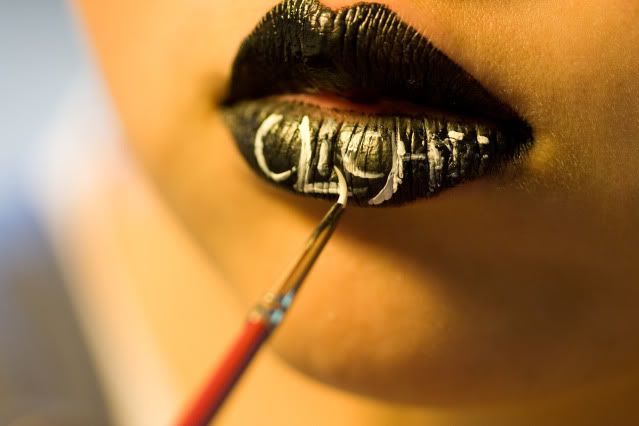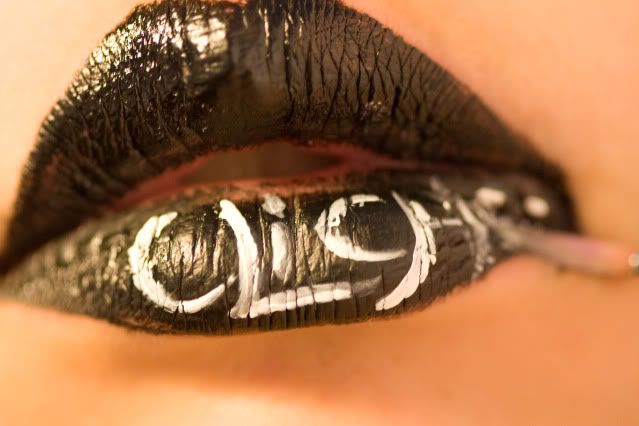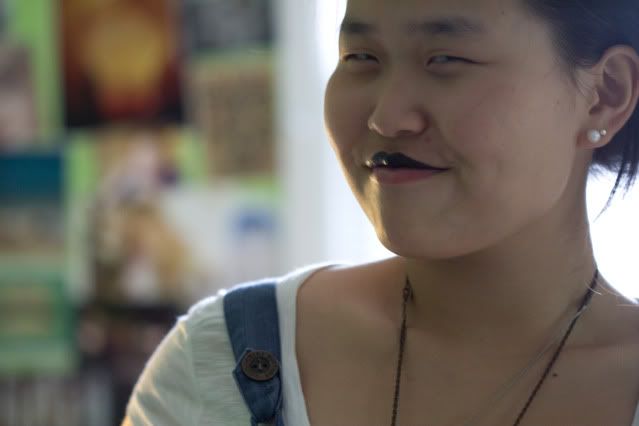 LOOK I HAVE A MUSTACHE!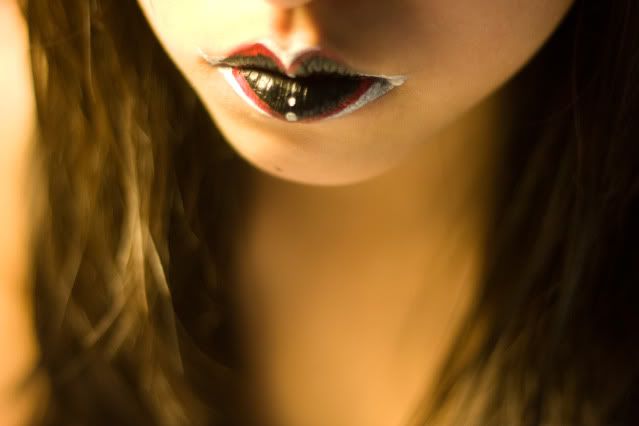 then she paints mah lips D: tastes nasty man, nasty. i hope this isn't toxic.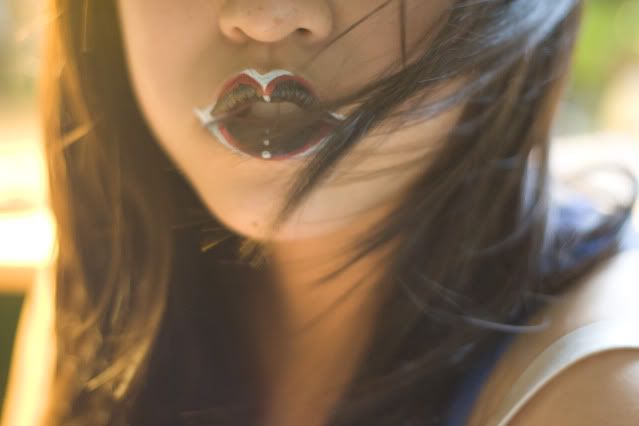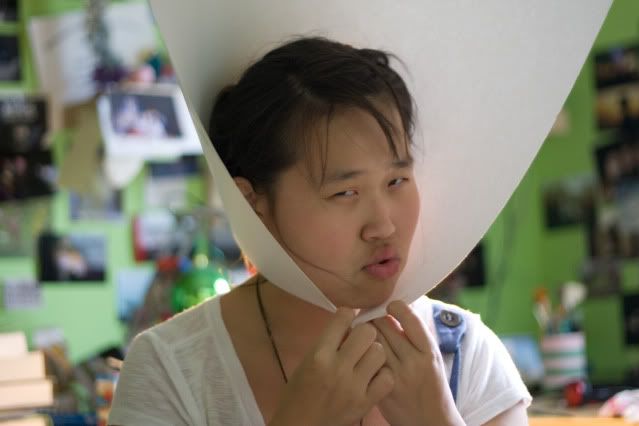 cheap fails of a reflector :)