moma (museum of modern art in nyc) refers to the exhibit:
A field of falling water that pauses wherever a human body is detected,

Rain Room

offers visitors the experience of controlling the rain. Known for their distinctive approach to contemporary digital practice, Random International's experimental projects come alive through audience interaction—and

Rain Room

is their largest and most ambitious to date. The work invites visitors to explore the roles that science, technology, and human ingenuity can play in stabilizing our environment. Using digital technology,

Rain Room

creates a carefully choreographed downpour, simultaneously encouraging people to become performers on an unexpected stage and creating an intimate atmosphere of contemplation.
you walk into a dark room with rain falling from the ceiling. but there are motion detectors on the ceiling that detect your presence so you so you won't get wet. if you'd like to read more descriptions about the room, google "rain room"! they are better writers than i.
i heard about this opening in london and i was psyched when it came to the moma! for my new yorkers, it closes at july 28th. the only downside to this awesome exhibit is that there is a very long wait. word of mouth said the wait was from 2-3 hours, which is very doable for me. but when i went with ashley, grant, claudia, and her friend leigh we waited for 4.5 hours. aiiii. they let around 10 people in at a time for 10-15 minutes. i would recommend you go on a weekday around 12, because from 9:30-10:30am members have priority in the line and their wait is around 2 hours. so either get membership if you are going or go on a weekday.
the rain room is an exhibit and also a stage, you're there to experience the rain and take photos and i honestly loved it. it just reminded me of giggling and running in the rain as a child. of course if you swing your arms really fast you will get wet but it's quite amazing. i wish i was the only one there though taking photos of dancers, but you do what you can!
photo wise: these photos were touched up in lightroom slightly. most of them are unedited. the biggest question while taking photos was: do i use a high shutter speed and iso to capture the individual rain droplets or should i use a longer shutter speed to get the rain in motion? bokeh/no bokeh? so i just did it all ok.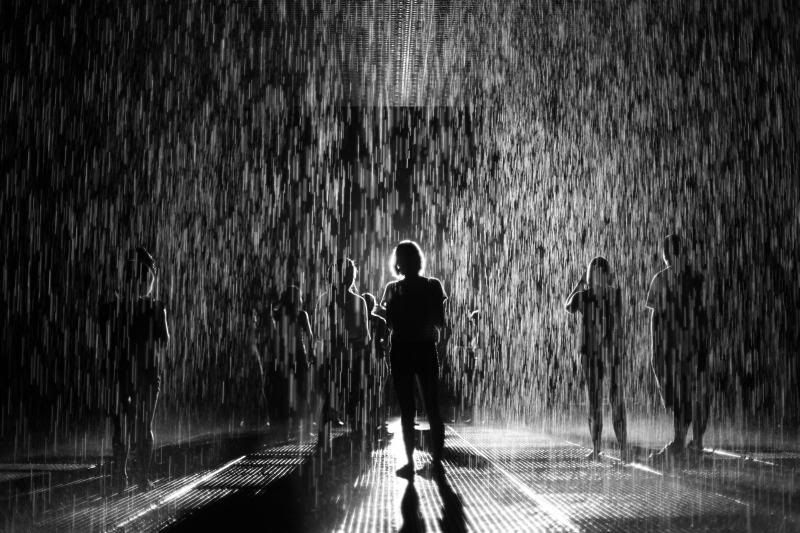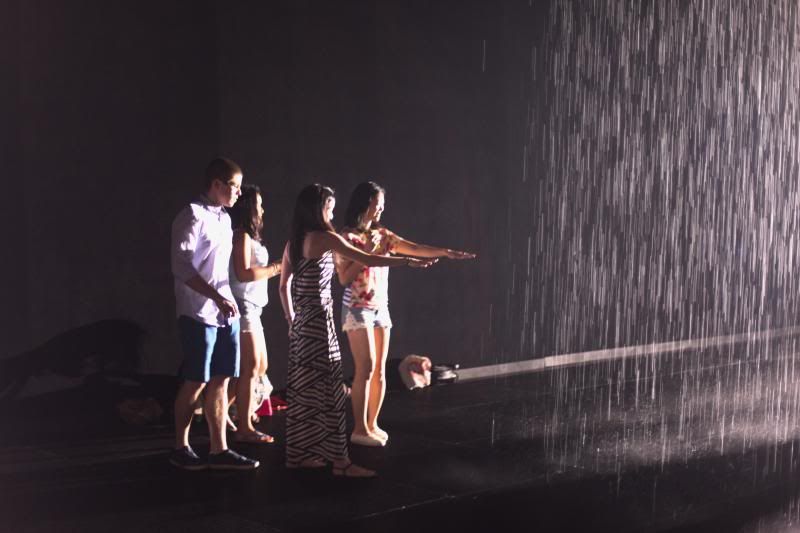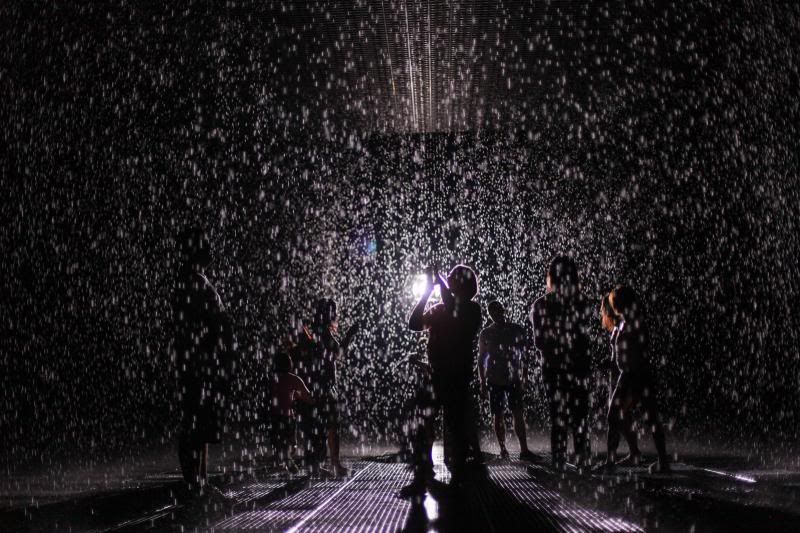 i was watching this girl take photos of her dancer friend.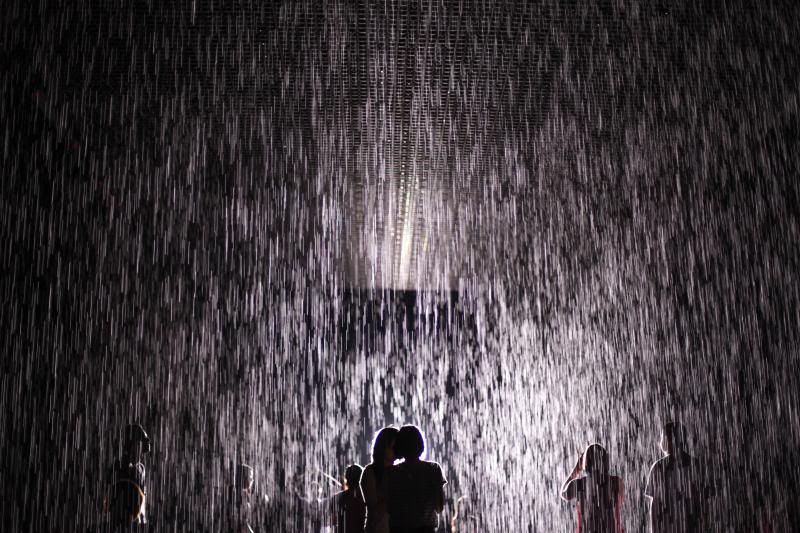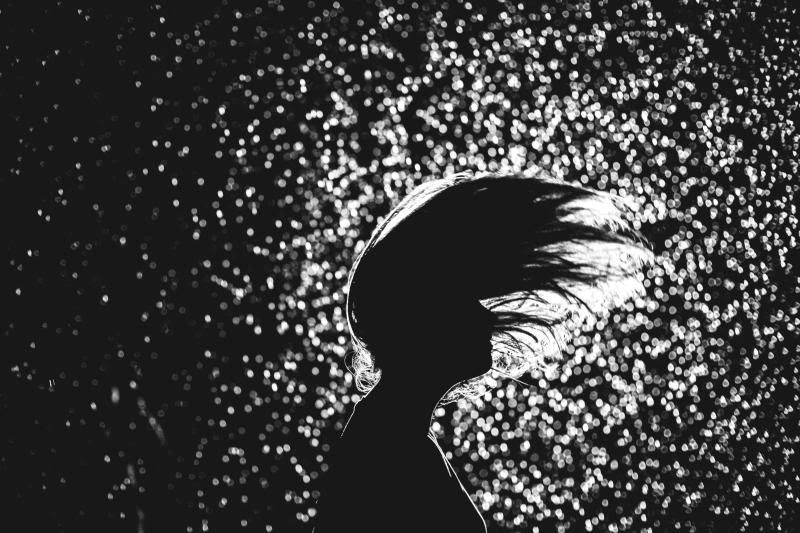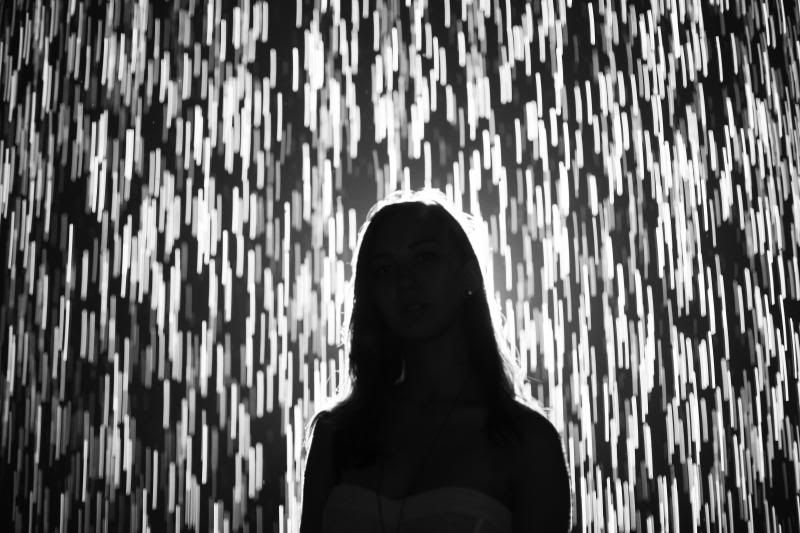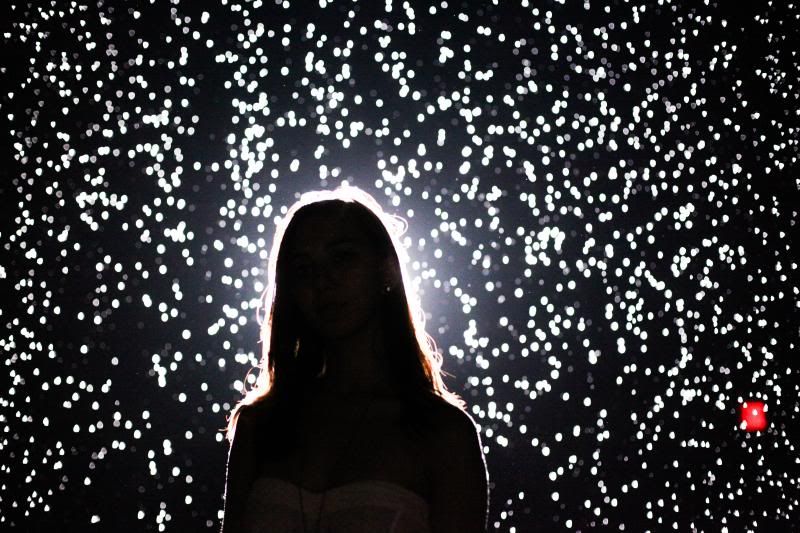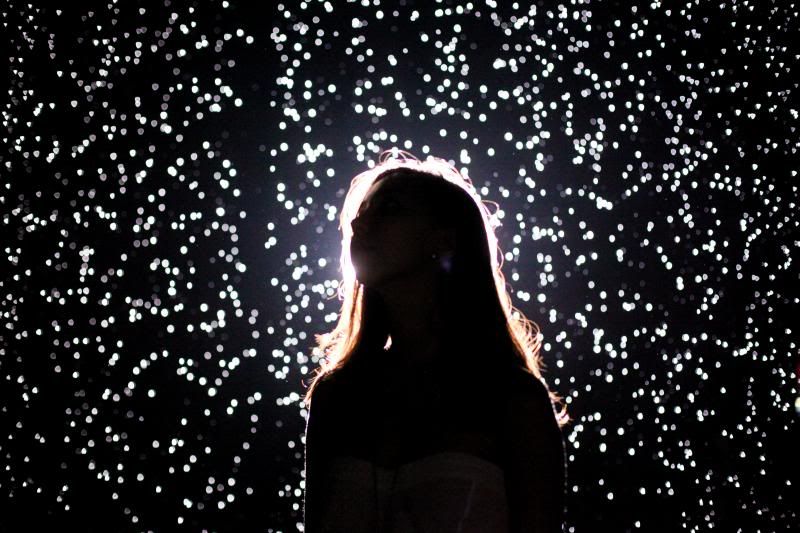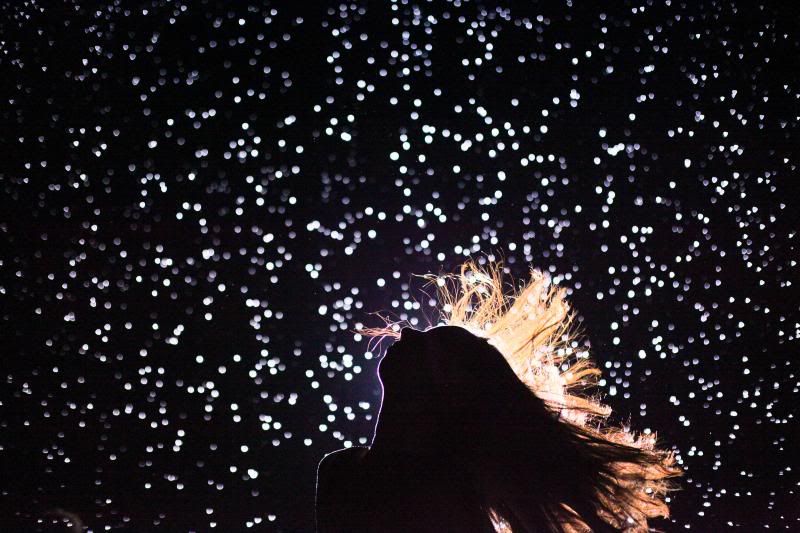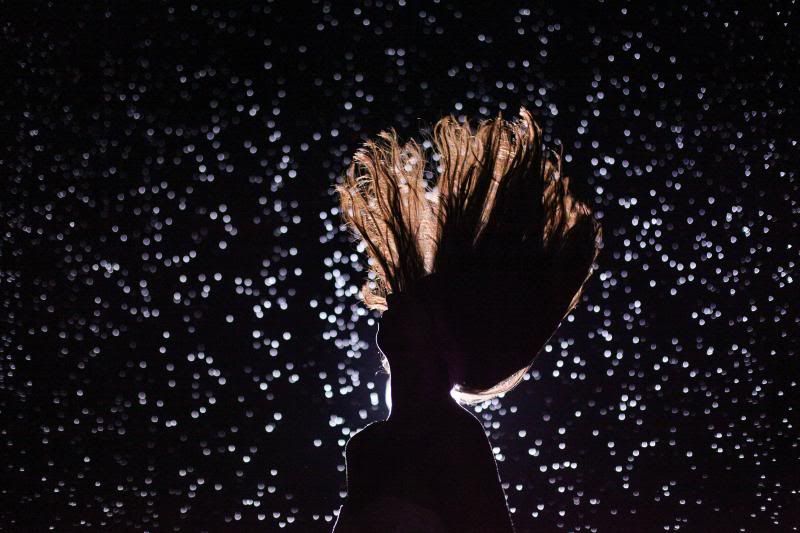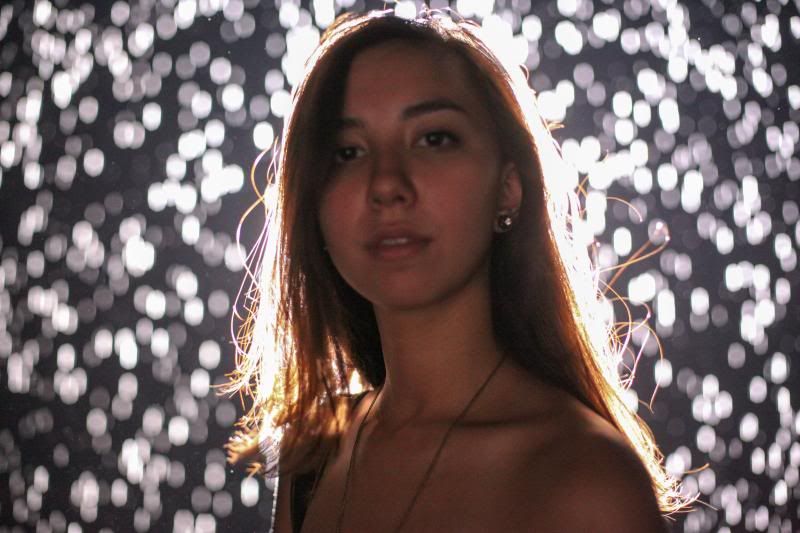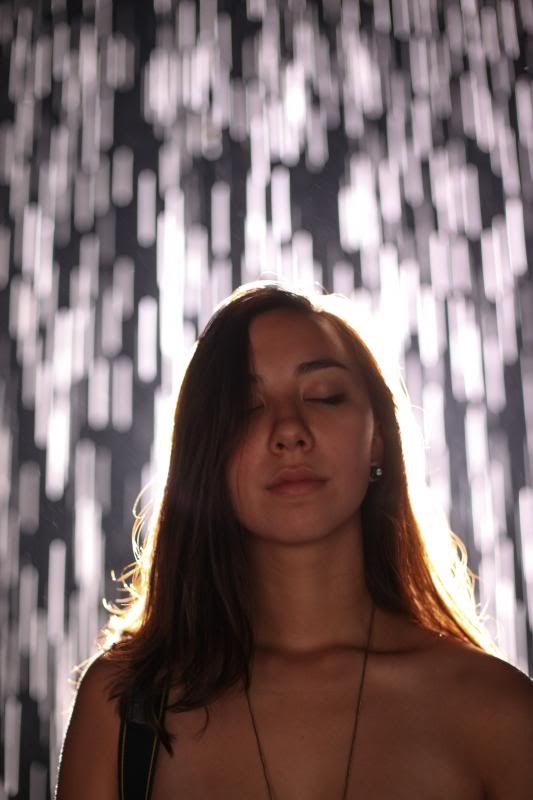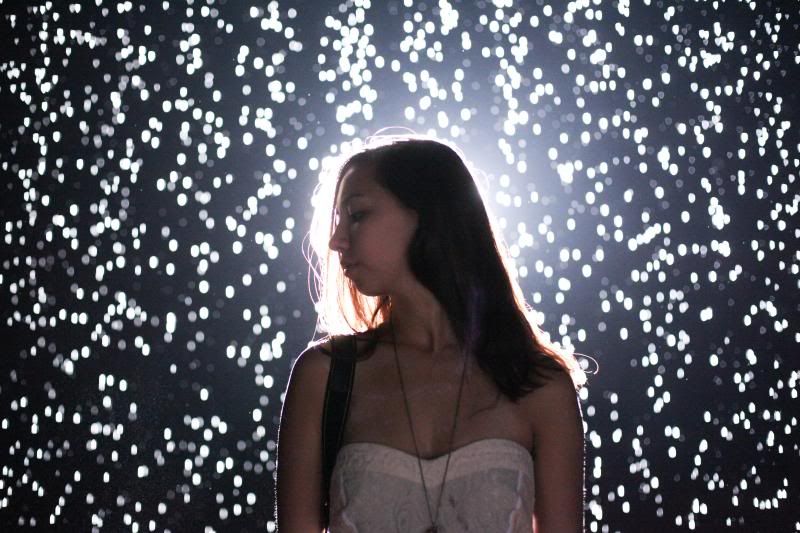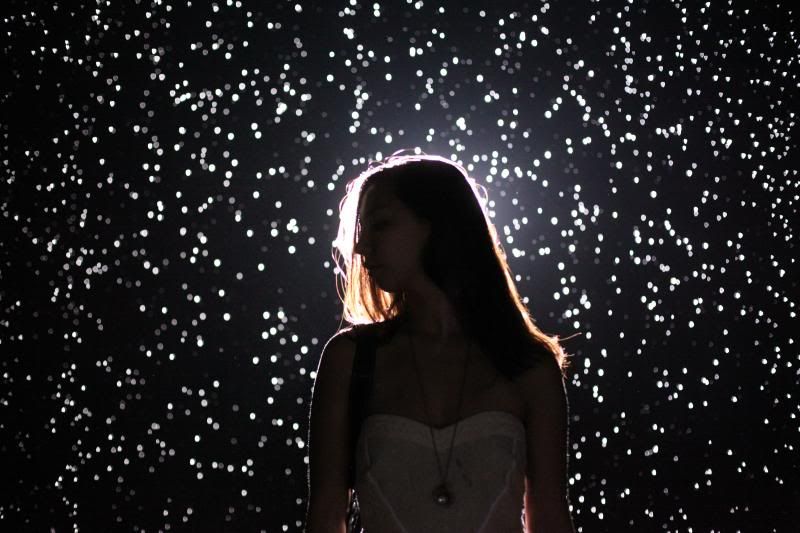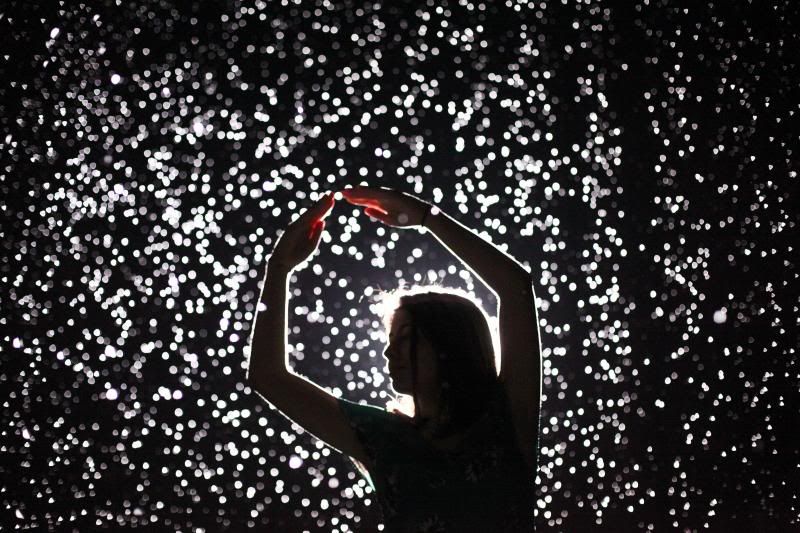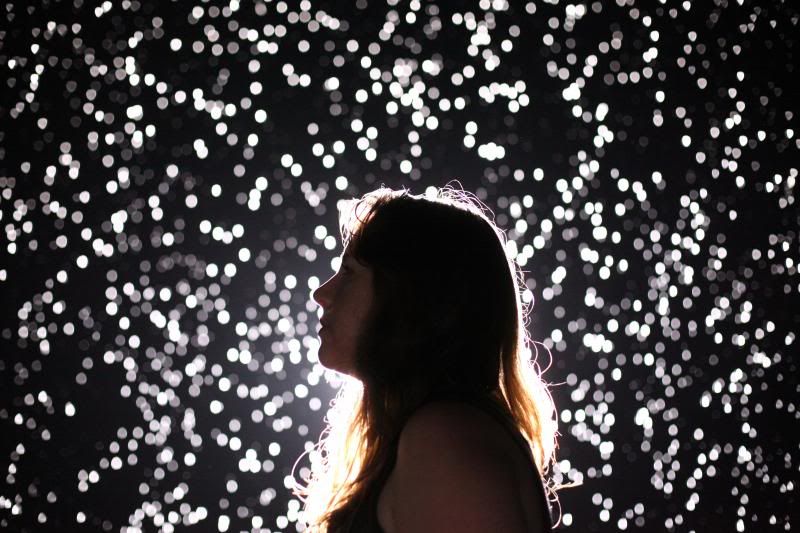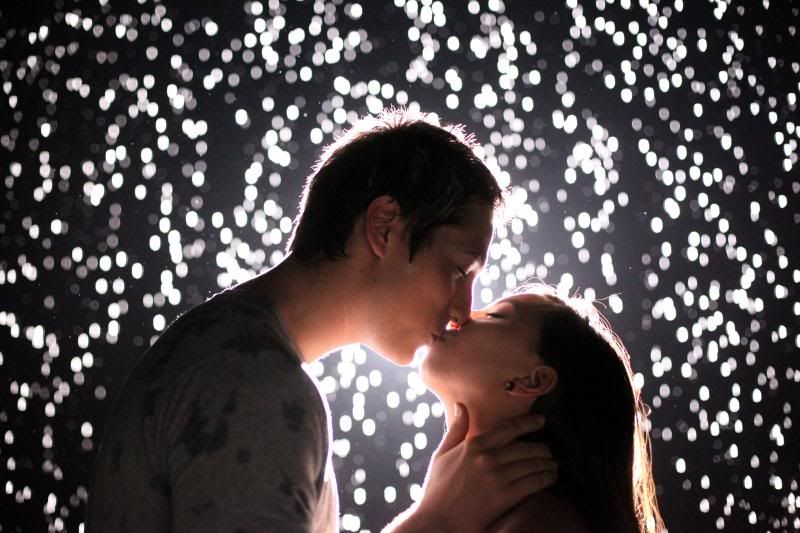 commence ridiculous cuteness. i'm basically their couple photographer at this point honestly~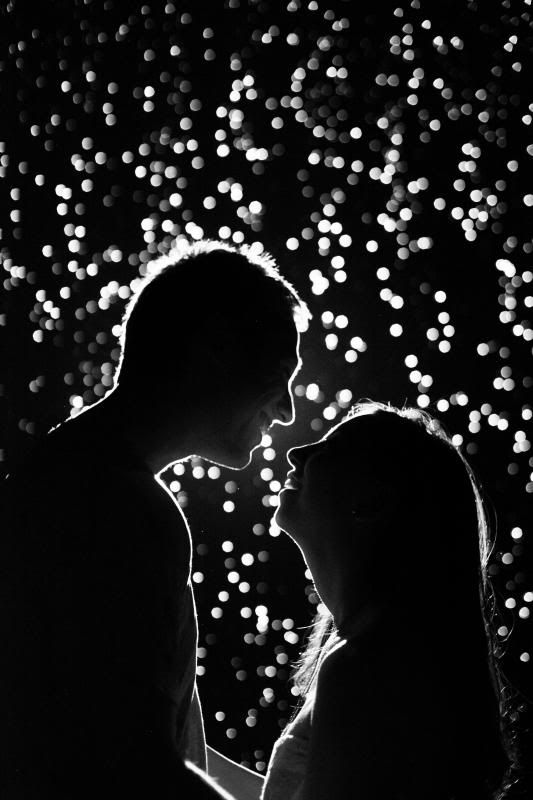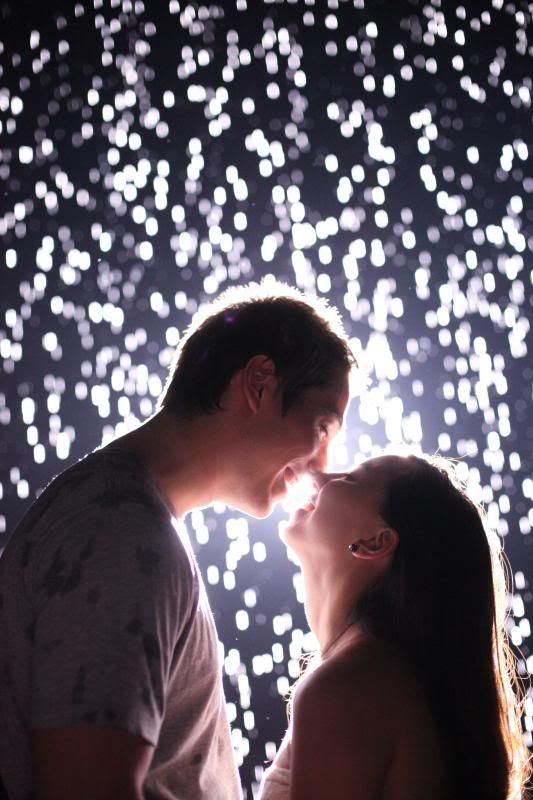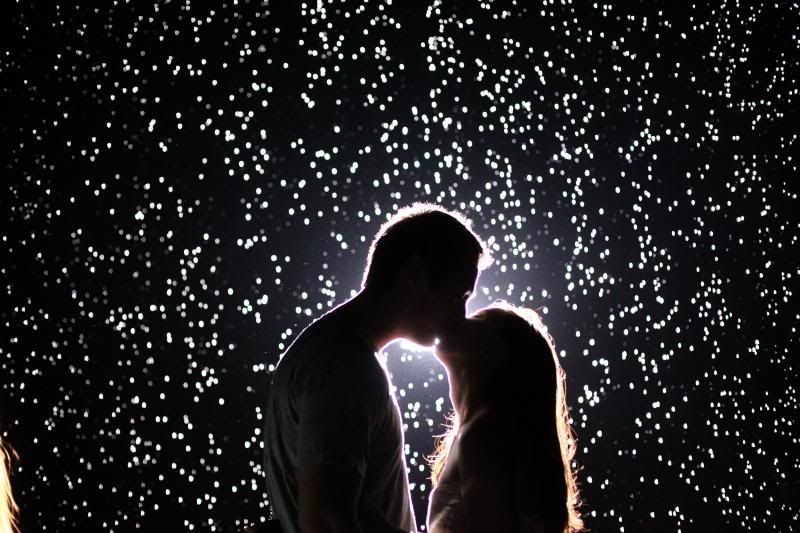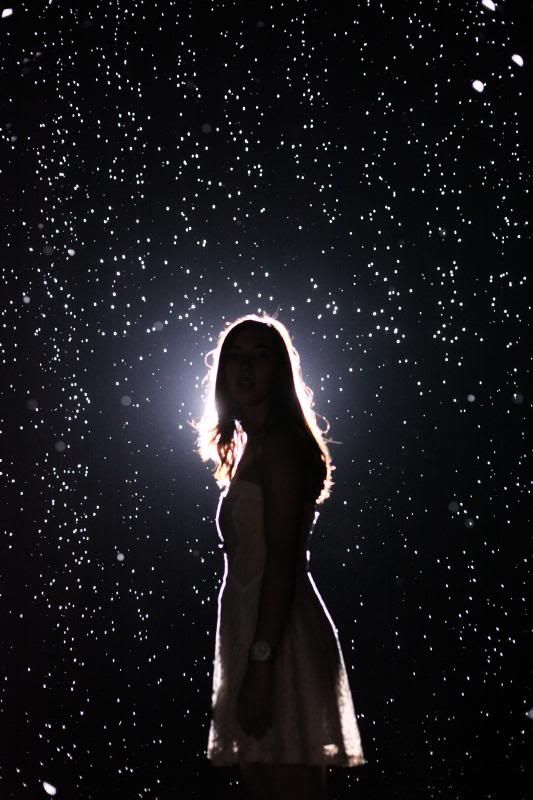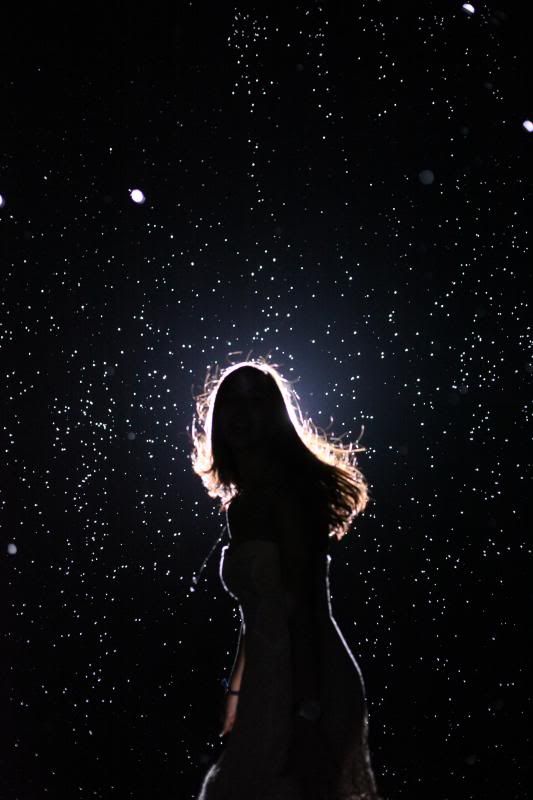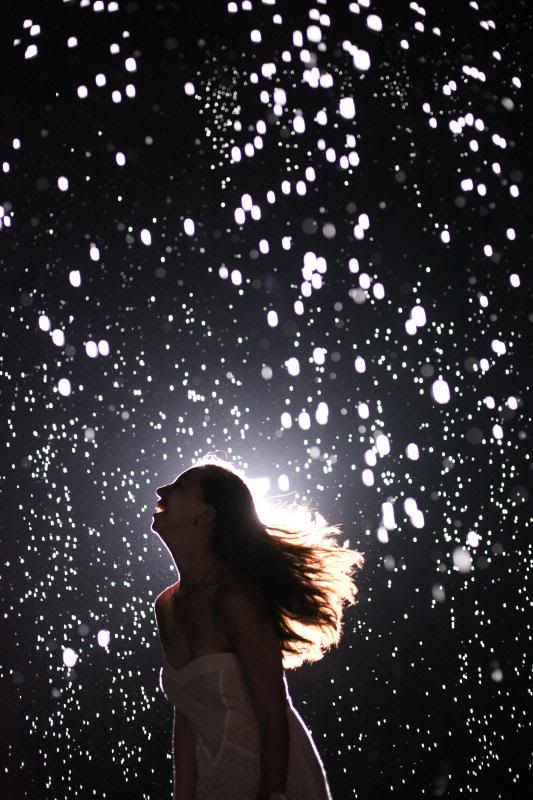 i love how you can see the field of rain in this one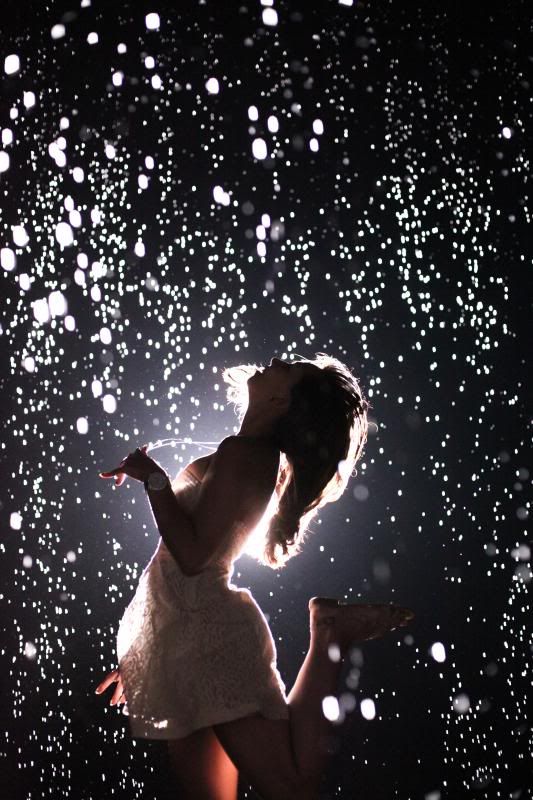 i would have died if i could take photos of dancers here. (and my camera didn't get wet ;) rain photography without the worry? yes plz). but props to my girl ashley for her jumping, you done good. we were about to get kicked out because our time limit was out but i managed to get a few more shots in the last couple of seconds.
>