[ photos from july 10, 2010 ]
today's get together was at tiffany's - which means lots of delicious food and wonderful lighting. their house is gorgeous. and i got to use a 50mm 1.4 ;) more below. (the film roll shots were taken with my 1.8 though)
victoria salvaged two rolls of old projector slides from her school's library - and they are beautiful. i think they were once a photographic haiku lesson. regardless, they are curly - pretty - and film-i-ilicious.
i'll put all the film related photos here, the next box is just a couple of snapshot of the day :)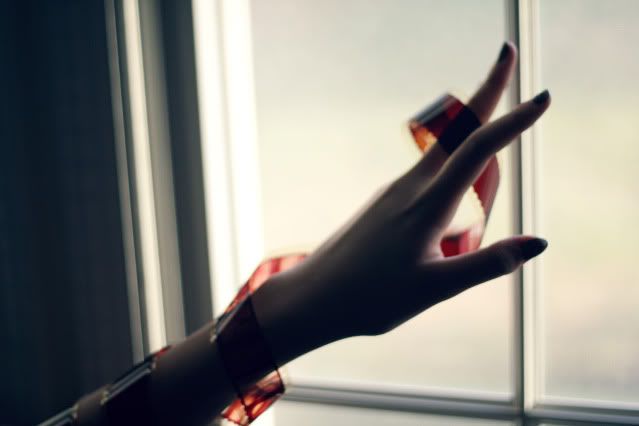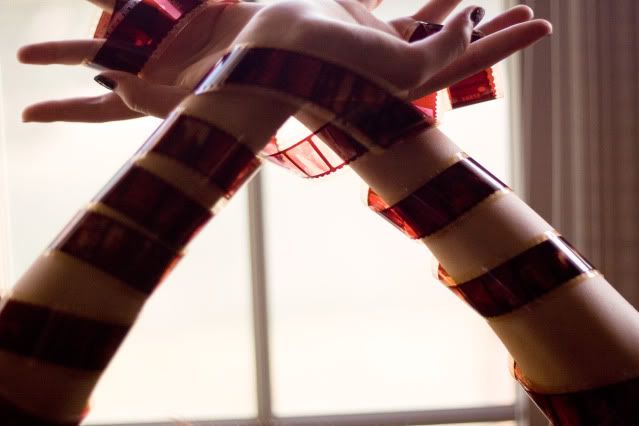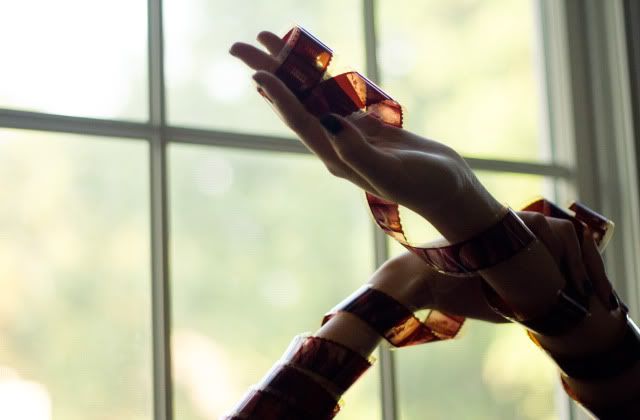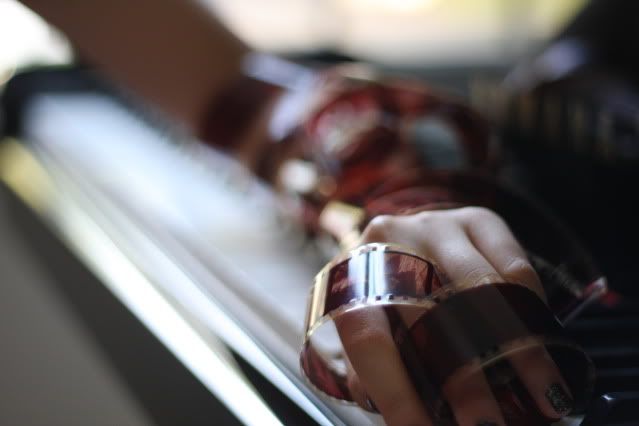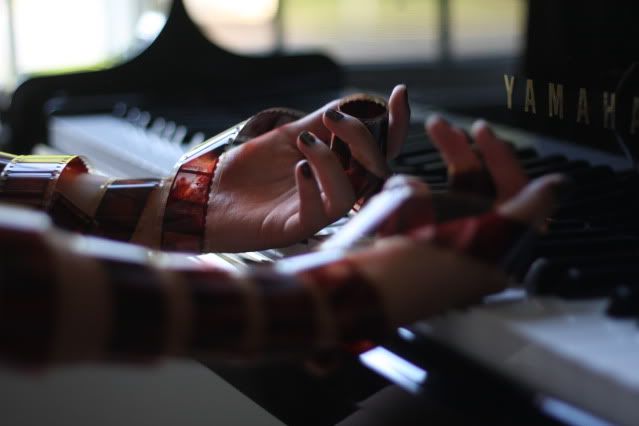 last three were sooc :)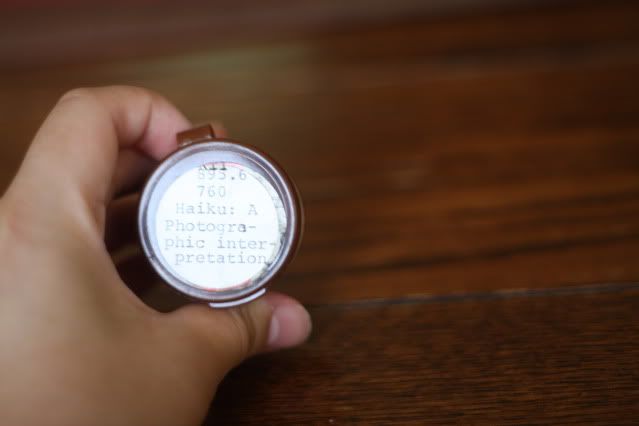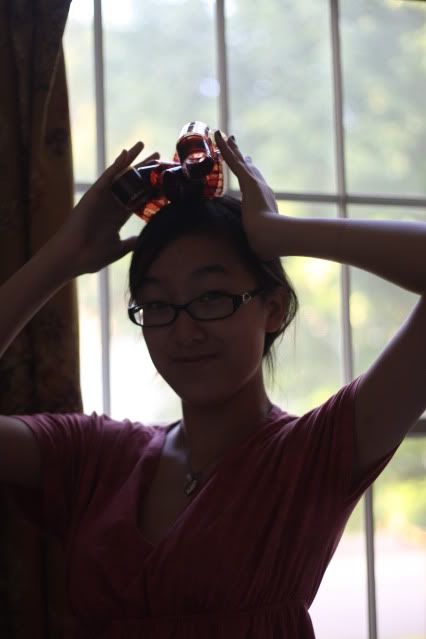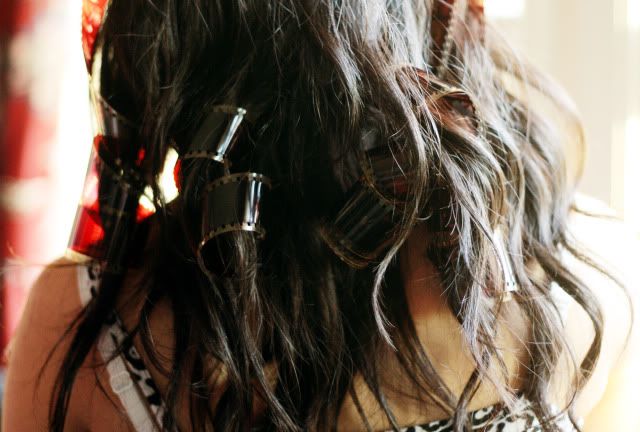 tiffany has curly hair, so it matches the film - right? going to steal that from victoria and try this again some day.


the glitter i brought to christine's house was still in my bag - so we had fun painting nails and sprinkling glitter on them.

somewhere in this photo mass i switched lenses with victoria and gave her my 1.8 and i borrowed her 1.4. i swear it 1.4 really does have a difference. you notice it when it focuses - when it takes a shot - and the end result. in darker lighting, it takes the 1.8 forever to find somewhere to focus, while the 1.4 gets it in a snap. it just feels like a better lens, and i think i'm going to upgrade to one. victoria has it on a 1 year loan from her family friend's dad :) (he's a camera freak and has a plethora of lens. *NAMNAMNAM*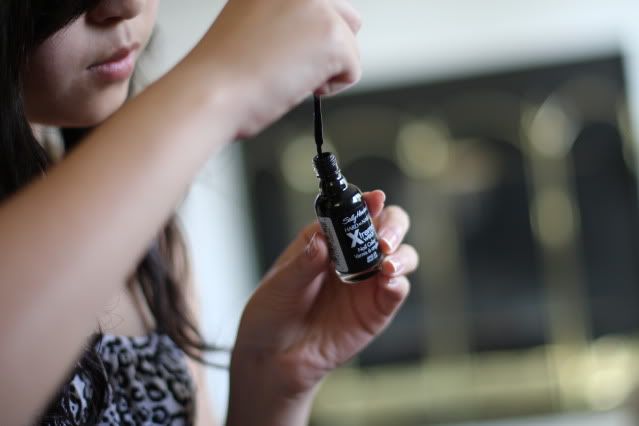 i now understand why the obsession with black nail polish. you see this 1.4 goodness?
tiffany and i did victoria's nails :B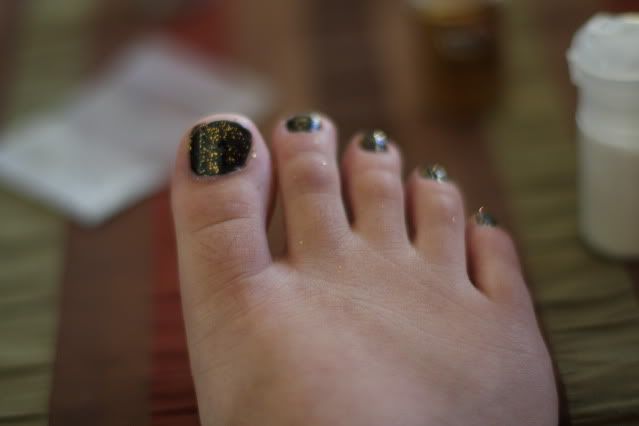 I LOVE MAH BLACK/GOLD NAILS. please excuse my failure of nail painting - i'm terrible.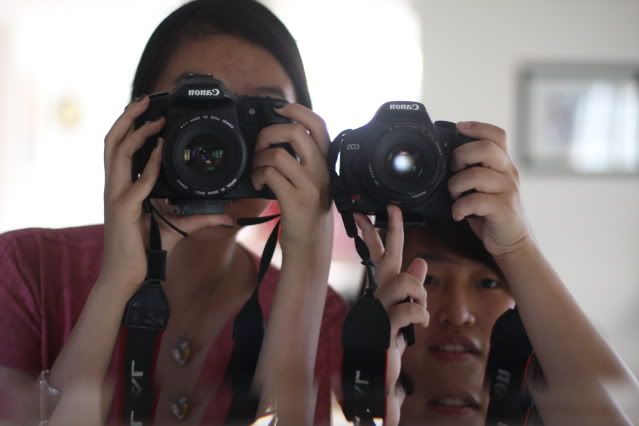 my camera's a fattie. (victoria's holding it because i was too short to get this shot....*sigh*)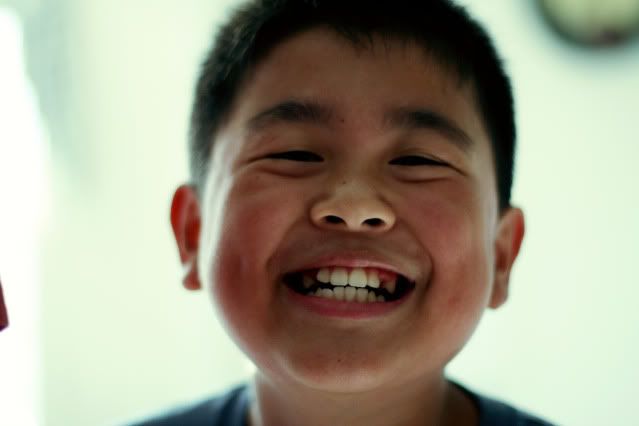 tiffany's very talkative neighbor with a tooth grin :)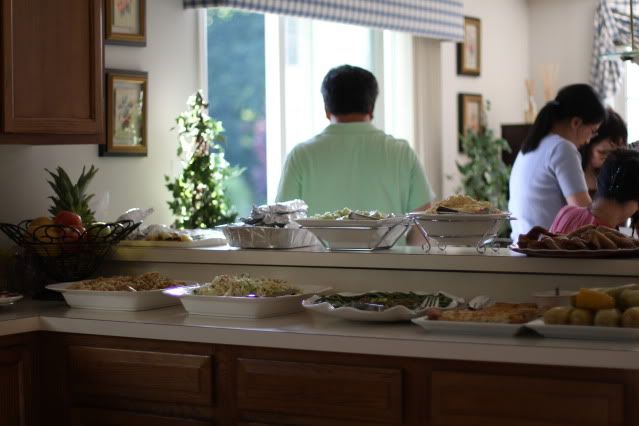 FEWD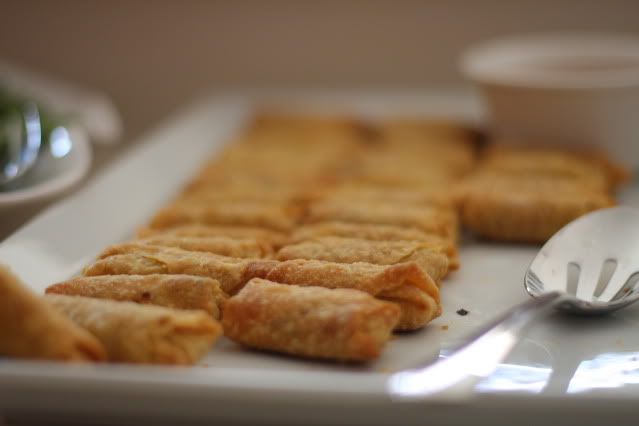 spring rolls!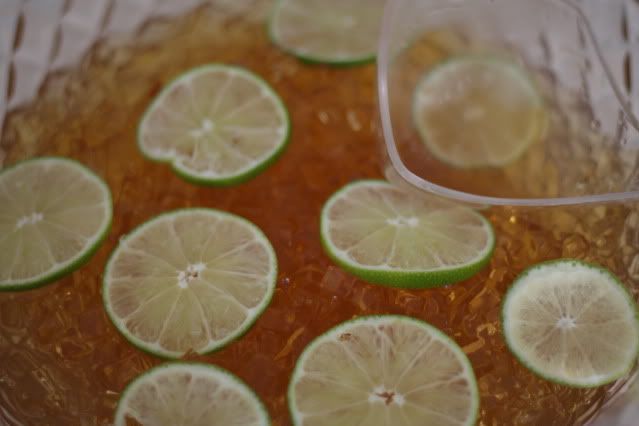 yum, ai yu. a lemony jello drink :)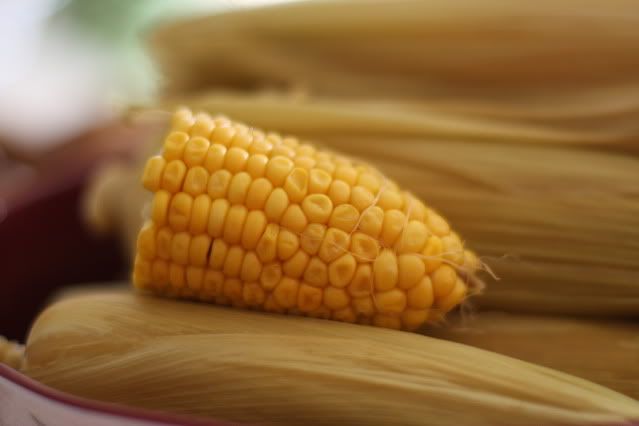 LOOK AT THAT 1.4 GOODNESS.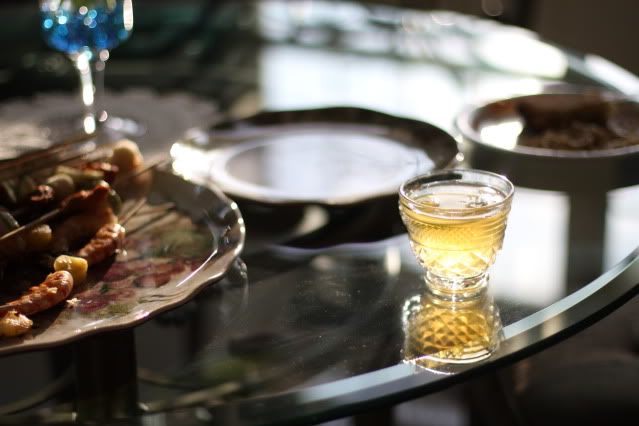 ahahaha, i don't even.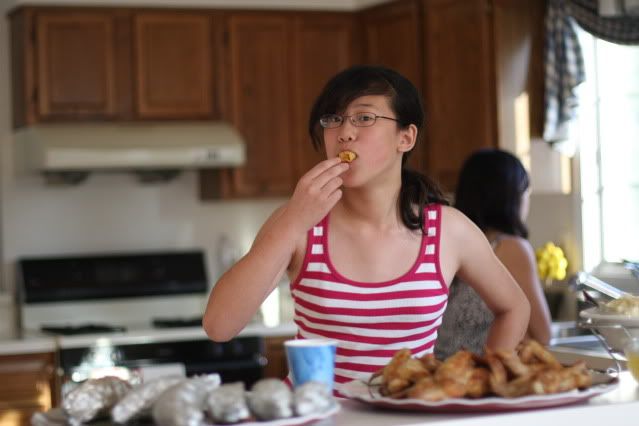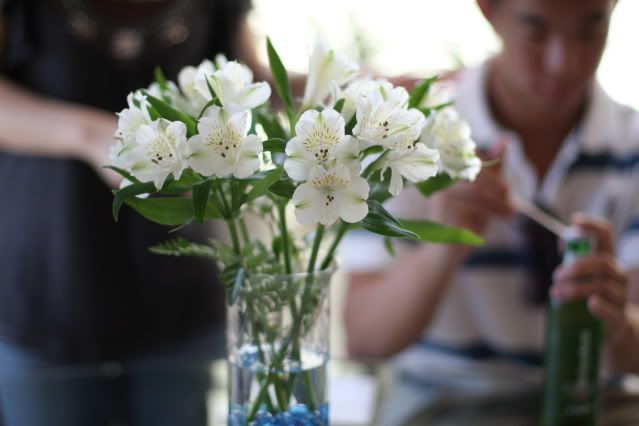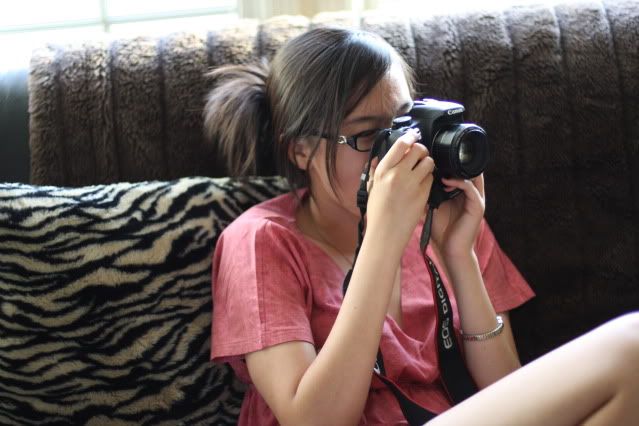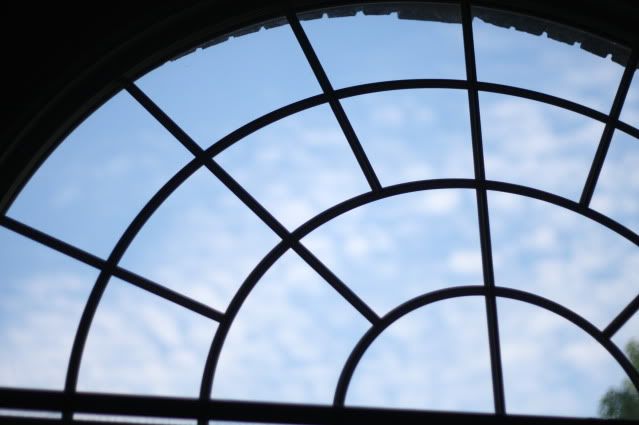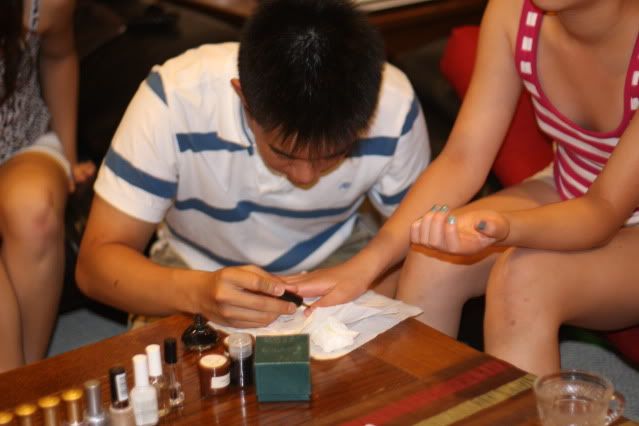 no, your eyes do not deceive you.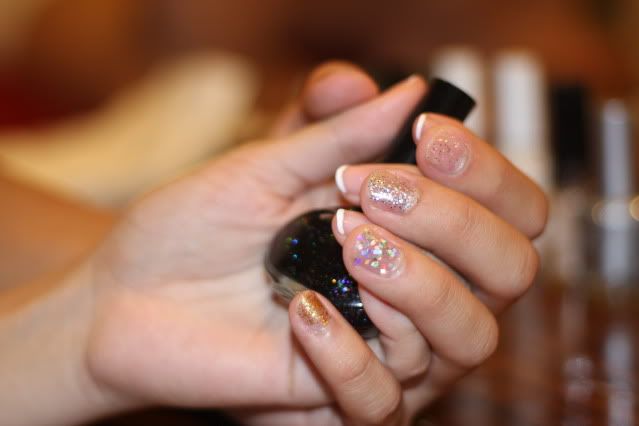 i tested out all the glitter on kevin before i did it to myself :D lady kevkev, as tiffany says.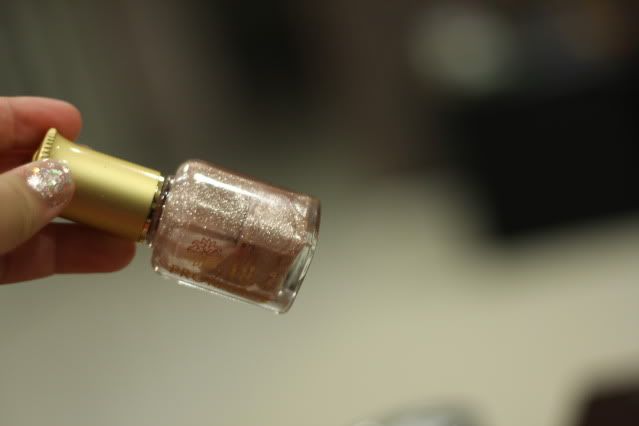 SO SPAHKLY.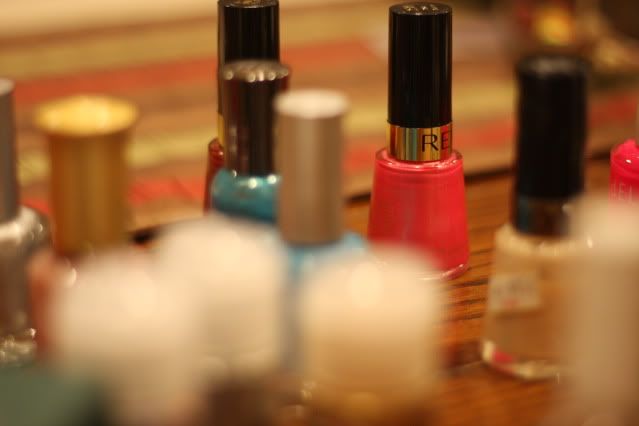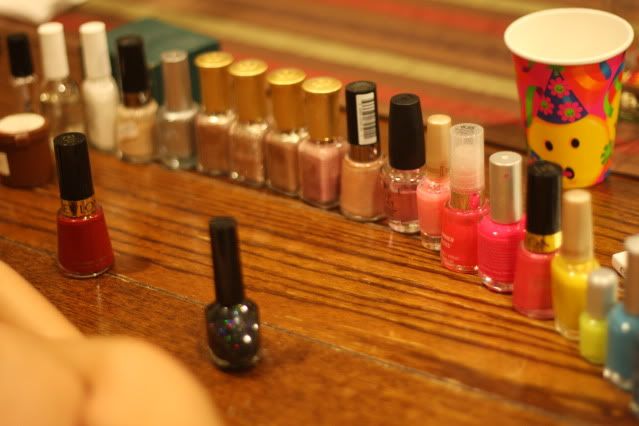 and then, behold tiffany's nail polish collection.